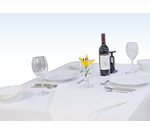 The aesthetic of your restaurant plays a major role in your customers' overall dining experience. Quality tablecloths and napkins have the power to elevate your restaurant and turn it into an upscale dining experience, helping you stand out from your competitors.
The secret to a successful tablecloth and napkin investment for your food business lies in the right choice of linens and in proper maintenance.

We provide our customers with tablecloths made of high-quality signature spun fabric material. Both color and size are extremely important when deciding on a tablecloth.
Restaurant linens accentuate a business and make a visual statement.
Our standard tablecloth collection sizes include 52″x52″, 62″x62″, 72″x72″, 85″x85″, 52″x120″, 90″ round, and 120″ round. We have special sizes available as well. Our standard tablecloths are available in black and white. Our special tablecloths are available in seafoam, maize, dark forest green, royal blue, purple, sandalwood, red, and chocolate. Our special tablecloths come in limited quantities and sizes.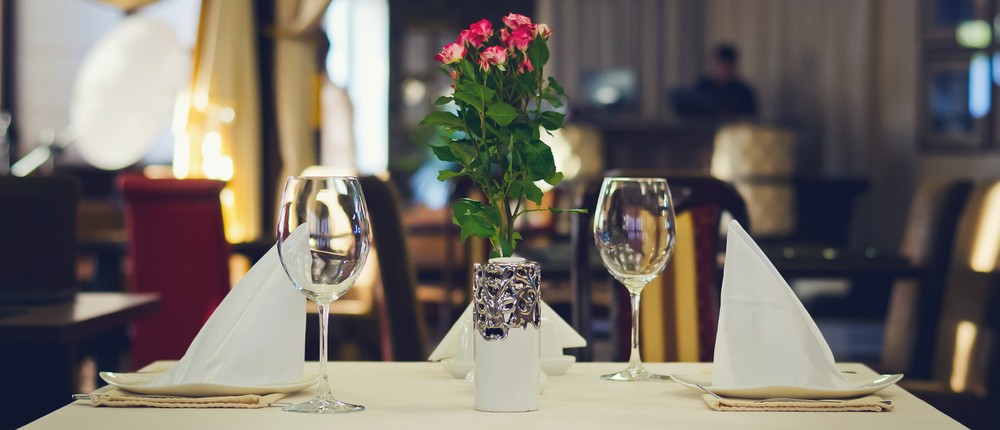 We provide napkins in a wide variety of colors. Our standard napkins are available in white, black, dark forest green, red, dark burgundy, navy, and sandalwood. Our special napkins are available in pink, seafoam, wedgewood blue, maize, dusty rose, teal, gold, peach, royal blue, rust, purple, medrite gray, chocolate, ivory, yellow, and Tennessee Vol orange. Our special napkin colors come in limited quantities.
We're Committed to Your Convenience
Tritex Services is available throughout Knoxville and Chattanooga Greater Areas for your commercial linen, uniform, facility and floor mat services needs. No matter the industry, we have a linen service for you.
Contact us today at 888-761-3238 to see what Tritex Services can do for you! Our sales representatives will gladly answer any and all questions you may have regarding our products and services.