How Your Business Benefits from a Mat Service
December 05, 2019
0 Comments
Stacy Schanks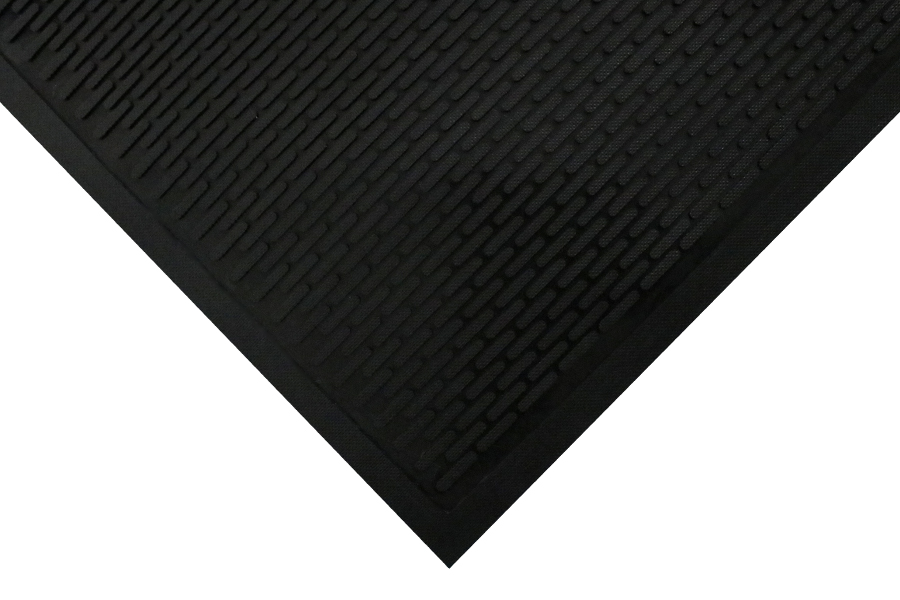 Mats are a fundamental element of safety for any business. If your business doesn't have mats, or uses dirty or worn out mats, you're taking unnecessary risks every single day. The right mat provider will supply the quality materials and services every business needs to ensure customer and employee safety. 
What Do Mats Do for Businesses? 
Mats provide many benefits for the businesses that use them. A few of the most important are safety, cleanliness, comfort, and protection. 
Safety
The safety that mats offer any business can't be overstated. Any time people are on your business's property, you're liable for injuries they sustain while there. Floor mats significantly reduce slip and fall accidents by removing outside material, absorbing water, and providing a safe standing area. Here are just a few examples:
Scraper mats

, placed outside entrances, knock dirt, water, and debris off shoes before they can enter the building. 

Logo mats

absorb water and brush and hide dirt and debris from shoes as they enter. 

Tile mats

provide traction in any condition in the places that need it most (Kitchen, assembly line, etc.).

Restroom Mats

keep liquids off the bathroom floor. 
Cleanliness
Dirt, grime, water, and salt will always find a way into buildings. When those elements show up on the floor, it looks bad. Few things get a customer relationship off on the wrong foot like perceived dirtiness. To keep your customer's confidence in your products or services, clean floors are a must. 
Unless you want your staff constantly checking and cleaning areas prone to dirt, you'll need quality mats. Because mats catch and hold dirt, it won't get onto your floors. 
Comfort
Comfort is another benefit to quality mats. If your employees do their job in one area, a comfort mat can improve their comfort and efficiency. When standing in one place, the joints, muscles, and tendons of the legs and back are strained. If done over a hard surface, that strain is even more exaggerated. When a comfort mat is used, though, the strain is lessened. That means your employees will feel less tired and sore, which increases productivity!
Business Protection
While mats protect the people and cleanliness of your office, they also protect the business itself. When it storms, the elements get into your business. That water, dirt, and debris just sits there until its cleaned. Depending on the kind of flooring and how long it sits, all kinds of damage can be done. 
Even on linoleum or tile, water seeps between the cracks and does damage to the subflooring. If water is chronically sitting on tile flooring, damage is only a matter of time. Avoid expensive repair bills with a quality provider of mat services like Tritex. 
Tritex Has the Floor Mats for You
Aside from top-notch quality mats for every need your business has, Tritex offers professional mat monitoring, care, repair, and replacement for any mat that needs it. When you go with Tritex, you're going with a trusted partner who understands the importance of mat upkeep. Without clean mats ready for anything, anything can happen. Tritex doesn't let that happen. 
To learn more, give us a call at (888) 761-3238, check out our mats, or visit our website.