Download Economy Solutions PDF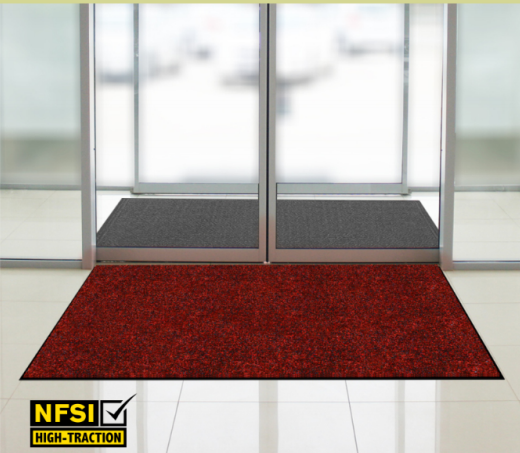 The Economy Solutions Mats collection offers:
E.T. fiber – made from 25% Post Consumer recycled plastic bottles.
Yarn is solution dyed for superior colorfastness.
Universal cleated backing in 100% Nitrile rubber.
15% lighter in weight than standard mats, reducing washing and drying costs by 15%, increasing laundering capacity by 15%, and reducing the workload for route service representatives.
Standard Sizes:
2' x 3', 2.5' x 3', 2.5' x 4'
3' x 4', 3' x 5', 3' x 10'
4' x 6', 4' x 8'
Custom Sizes: Up to 40' in 3' and 4' widths
There are many ways to save money when purchasing Tritex floor mats. We provide prices that are competitive and surprising due to our high quality products. We also deliver products which save even more due to the material they are made of.
For those interested in saving the environment along with saving money on floor mats, Eco Solutions mats are here for you. These mats are created out of recycled materials and require less energy in washing and drying due to their light material. These are available in an assortment of sizes and colors depending on your business's preference.
If you are interested in a free quote with one of our flooring experts, contact Tritex today at 888-761-3238 where we will gladly assist you in providing you with mat rental services.