Tips to Improve Workplace Safety and Protect Your Business
August 01, 2018
0 Comments
Tritex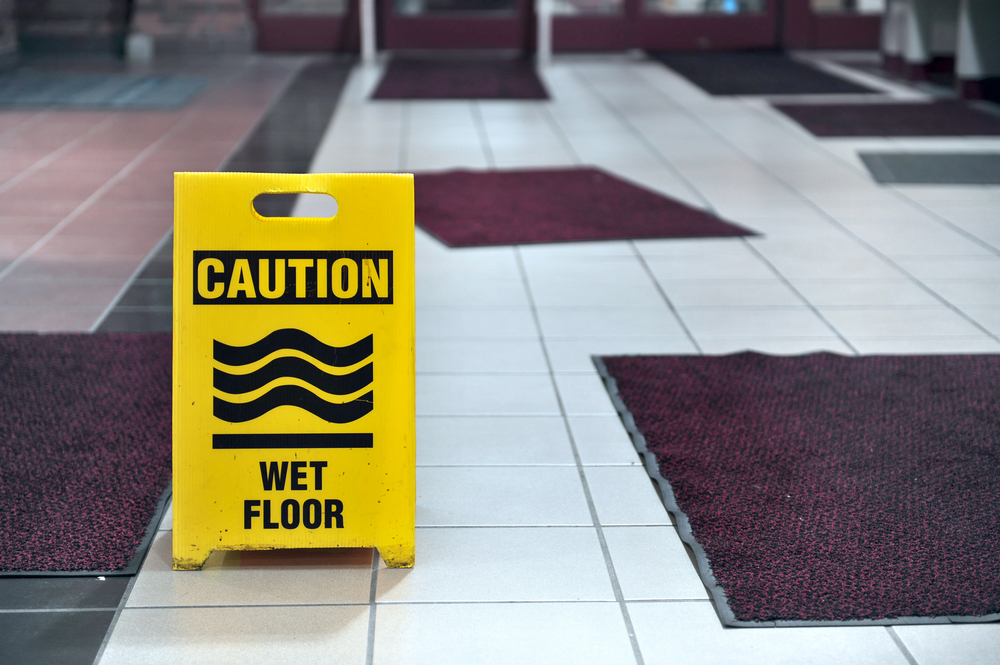 While the products and services your business offers are of high value in generating profit, one thing can take a detrimental toll on your business' finances and reputation: workplace hazards.
Here, we've broken down what any business can start doing right away to improve workplace safety for employees and customers and to protect the business from potential legal action.
Time to Take Action
If you don't believe us in just how serious workplace hazards can be and how common they truly are, just take a look at the statistics. Just in the United States in 2016, businesses experienced a total of 5,190 fatal work injuries. This doesn't even include all workplace injuries and legal actions taken against companies for accidents that happened on their premises.
And the costs to your business can be severe. In 2013, U.S. employers spent approximately $62 billion due to workplace accidents and resulting missed workdays.
Don't wait to become one of these numbers before you decide to initiate change in your business. Take action today and prepare for workplace hazards.
How to Prepare for Accidents
While you can and should invest in specific materials now, such as appropriate protective apparel and floor mats, an effective way to implement safer practices in your business space is to develop and participate in programs that will both guide you in what you should be doing as well as hold you accountable so you can continue your safety practices over time and continue checking back in on their effectiveness.
Developing Safe Workplace Programs Using the SAFE Model
Australia's WorkSafe ACT includes a mnemonic model for identifying and resolving workplace hazards: the SAFE Risk Management Model. While Tritex is a Georgia-located business, servicing Georgia, Alabama and Tennessee, we find this risk management model useful in breaking down each aspect of safety management into easy-to-understand categories. For more detailed information on following this model, visit this guide.
Here is our interpretation of the model and how we recommend utilizing it for your business:
Spot Safety Problems and Workplace Hazards: Conduct an assessment of your business space and identify areas that may be potential risks to your employees and customers. Talk to your employees and see what things they have encountered or are concerned about. Some areas of concern may be:
 – Commonly wet and slippery floors
 – Open flames
 – Extreme temperatures
Assess Environmental Risks: Once you've determined the potential risks in your business space, it is important to understand the extent of these risks and what their potential impacts could be. This is to prevent you from shrugging off potential hazards. You should assess:
 – How likely the hazard is to injure someone
 – How likely the hazard is to kill someone
 – How much it could cost you if someone is harmed
Disclaimer: This is not to say that if you believe injury or death is unlikely that you are not responsible for preventing potential accidents from happening. It is best to always take extra precaution. This exercise is simply to help you understand how serious each risk is to help you determine what preventative actions may be best.
Fix and Improve on the Safety Problems: Now that you know what can potentially harm individuals on your business' premises, it's time to actually take action regarding those risks and do your best to reduce or eliminate them. This process can involve:
 – Encouraging employees to commit to workplace safety by speaking up when concerned
 – Implementing new rules to reduce risks
 – Providing workplace safety training for staff
 – Renting PPE and floor mats
Evaluate the Impacts of the Workplace Safety Programs: Initiating workplace safety practices in your business space doesn't end after one assessment. This should be a continuous process of spotting hazards, listening to employee concerns, assessing the risks and following through with fixing them.
Safe Apparel and Floors
As you start assessing your business space, be sure to give Tritex a call! We can supply you with protective apparel and floor mats to help keep your employees safe and your floors slip-free! Just give us a call at 888-761-3238 and ask us about our floor mats and safety apparel!