Industrial Uniforms in Georgia
February 09, 2023
0 Comments
Tritex Services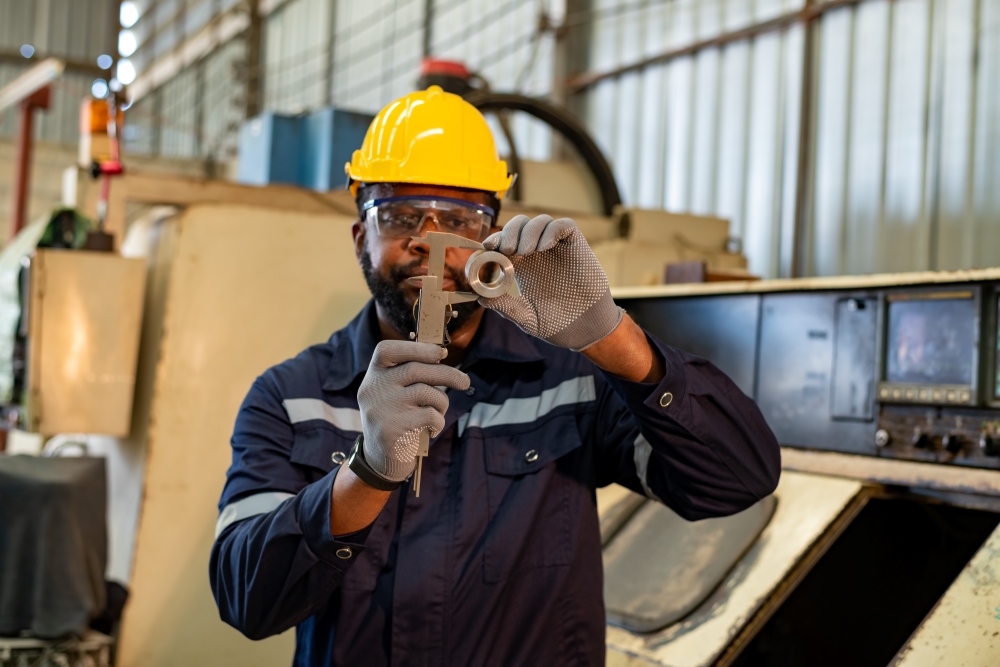 The industrial and manufacturing industry has a long history of excellence in Georgia. The workers forming the backbone of that industry need ample and reliable protective equipment to perform at their best. One of the most important aspects of that protective equipment is apparel. Sourcing industrial uniforms in Georgia is crucial to their continued success. However, it doesn't have to be difficult with the right provider in your corner:
Tritex Provides the Best Industrial Uniforms in Georgia!
Since 1989, Tritex has led the pack with industrial uniforms that Georgia workers rely on! We are a local, family-owned and operated provider with an intimate understanding of the needs and unique challenges of the industrial and manufacturing industry. Here's how our uniforms help contribute to a thriving industry in the Sooner State:
Long-Lasting Uniforms
Tritex provides uniforms for Georgian industrial workers that will survive the daily rigors of their jobs. They are durable enough to withstand continued exposure to heavy machinery, sharp objects, and other extreme conditions. They will retain their usability long after the average industrial uniform would've given out.
Comfortable Material
We provide uniforms designed with their wearers in mind. Spending long hours in dangerous and uncomfortable positions is just asking for an accident to happen. Tritex ensures optimal protection for industrial workers beyond just durable uniforms. Each uniform is comfortable and will keep its wearer calm and collected as they go about their daily routines.
Thorough Laundering On Us
Industrial work is very messy and causes a great deal of wear and tear on every uniform. As part of our uniform service, we offer access to our commercial laundry service at no additional charge! Our team of laundry experts will ensure every uniform is clean and ready for continued use as they pass through our facility. We use advanced laundry machinery to ensure every item receives optimal care and returns as good as new!
Reliable Inventory Management
Thanks to our advanced laundry facilities and the latest and greatest tracking technology, our clients never have to worry about their uniform inventory. Upon every delivery, our route representatives will keep a close eye on your uniforms to ensure every item is accounted for. Our team will repair every uniform that still has some life in it and fully replace everything that is too far gone. Our goal is to keep our clients fully stocked with fresh uniforms ready for the daily grind every single day and we've been doing it for decades!
Acquire Industrial Uniforms in Georgia from Tritex!
Tritex is the leading supplier of industrial uniforms in Georgia. We have decades of experience providing excellent, long-lasting products and maintaining them ourselves. See the Tritex difference for yourself and call us today at 1-888-761-3238 to speak with our customer service team! They'll happily walk you through your options and answer your questions. Additionally, you may also fill out this form for a free quote!