How to Find the Right Restaurant Linen Service
June 14, 2022
0 Comments
Tritex Services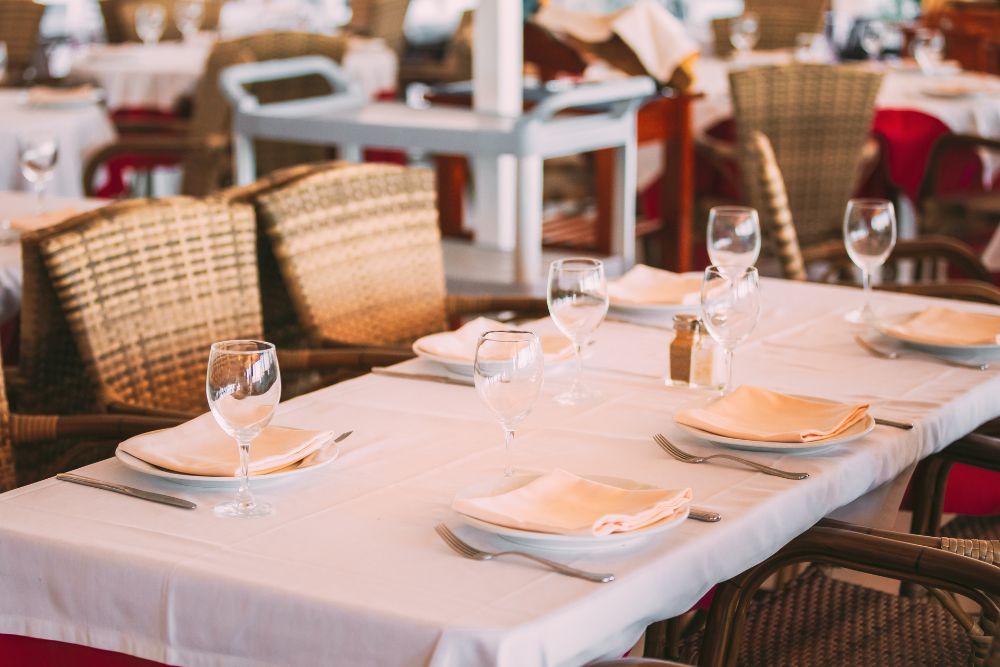 Restaurants need the right tools to ensure they are meeting their customers' needs and selling their brands well. Linens are an essential part of accomplishing both goals and that's why it's important to find the right ones. Restaurant linen service providers are ideal sources of necessary items like tablecloths, napkins, towels, and more. However, what's the best way to find the right restaurant linen service?
What to Look for in a Restaurant Linen Service
Since restaurant linens are such important tools for success, it's best to find a provider you can rely on. Here are some signs of a quality restaurant linen service provider:
High-Quality Product Selections
The right provider will have the products you need and a wide variety of them. Their selections should be diverse with different aesthetic options to choose from to meet your branding needs. They need to have long useful lifespans and the ability to withstand even the worst guests.
A Positive Reputation
Having high-quality product selections isn't easy to tell at a glance. That's where public perception comes into play. Client testimonials, reviews, and accreditations are all useful metrics for understanding a provider beyond face value. People are more likely to be vocally negative than positive so seeing positive feedback about a company is a good sign. However, this also means it's important to take negative reviews with a grain of salt unless a business's reputation overwhelmingly leans in that direction.
An Understanding of Your Needs
Working with the right provider means finding a company that understands and meets your needs. The safest bets in these cases are local, family-owned businesses. Unlike national corporations, they are run by people who live in the areas they serve. Oftentimes, their clients are neighbors and share the same environment. This combined with family values makes them far more approachable and willing to work with you to meet your needs.
Tritex is the Right Restaurant Linen Service
Tritex has remained the leading provider of restaurant linens in the South since 1989. They supply Georgia, Alabama, Tennessee, and Carolina businesses with the products they need. Here's why we stand out as a restaurant linen provider:
Reliable Restaurant Products

. Our tablecloths come in many different shapes and sizes, with a variety of color combinations to boot. We provide napkins that come in just as many colors to match the aesthetics of each tablecloth. Just like our table linens, each towel is durable and absorbent, ensuring long useful lifespans and mess containment.

A History of Success

. For over 3 decades, Tritex Services has remained the partner that Southern restaurants need to succeed. We have earned a reputation for quality with

raving customer testimonials

, a 4.1 out of 5-star review on Google, and an

accreditation from the NFSI

.

Local, Family-Owned Support

. Tritex is locally based out of Trenton, GA and has locations in and staff from various surrounding states. Our family values and locally-hired employees translate into personalized service for our clients.
Contact Tritex Services for Restaurant Linen Service Today!
If your Georgia, Alabama, Tennessee, or Carolina business needs restaurant linen service, then Tritex is your best bet! Sign up today and call us at 1-888-761-3238 to speak with a member of our team who will walk you through your options. Interested in a free quote or our other products and services? Click here!