How to Clean a Public Restroom: 6 Maintenance Tips
December 14, 2017
0 Comments
Tritex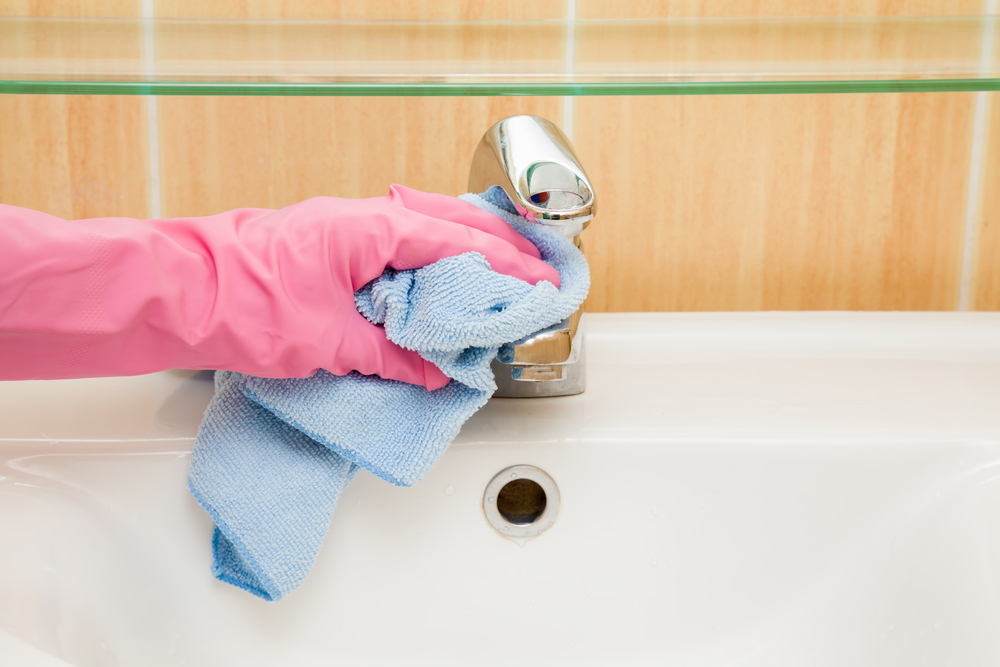 Dirty restrooms are dirty business!
Grimy floors, smelly cubicles, and grout lines covered in mold and mildew is no way to treat your customers.
Dirty restrooms scream not only the possibility of contagious diseases – they also spell out complete neglect and lack of regard for the users. This kind of carelessness gives a negative impression of how your brand does business.
A report discussed in USA Today on the effect of dirty restaurant restrooms on the customer found that close to 30% of customers refuse to go back to the restaurant while 50% will share their poor experience with the restaurant to others.
And there's nothing surprising about this! If a similar survey were done for every industry, the results would be the same.
Do you want to risk your business over dirty restrooms? Definitely not.
Here's how to clean a public restroom and keep it clean:
Restroom maintenance has to be thorough – but it shouldn't be difficult. Here are some quick tips on how to do it efficiently:
1. Employ a three-tier cleaning system.
This involves spot-cleaning, deep cleaning at the end of every day, and a routine general cleaning schedule once a month.
2. Check your utilities regularly.
You need to make sure everything is functioning properly and attend to everything that needs repair and replacement.
3. Use high-quality cleaners, disinfectants, and deodorizers.
Skimp on these areas and you risk subjecting your customers to nasty smells.
4. Use high-quality mops for cleaning and be timely with your replacements.
You want to make sure you're not spreading more germs with dirty mops.
5. Stock up on your paper and soap products.
Those are items you definitely don't want to run out of.
6. Install floor mats.
Keep your restroom floors dry, clean, and safe with slip-resistant floor mats.
What makes an excellent commercial restroom anyway?
Aside from being clean in appearance (and in smell, if you may), there are other things you need to make your restroom truly clean:
All of its utilities (flush, faucets, drains, lights, locks, etc) are fully functional.

An odor-eliminating system is in place.

It has complete handwashing facilities.

It is fully stocked with toilet paper, paper towels, and hand soaps.
The good news is, being on top of your restroom maintenance doesn't need to take you away from your other business priorities! Tritex has your back. We offer everything from mats and mops to paper and soap products.
These products come with on-time replacement and servicing – we'll be there long before the last drop of soap is gone.
Call Tritex today at 888-761-3238 to speak with one of our consultants and get started on your facility services!