How Tablecloths Impact Your Restaurant
October 03, 2019
0 Comments
Stacy Schanks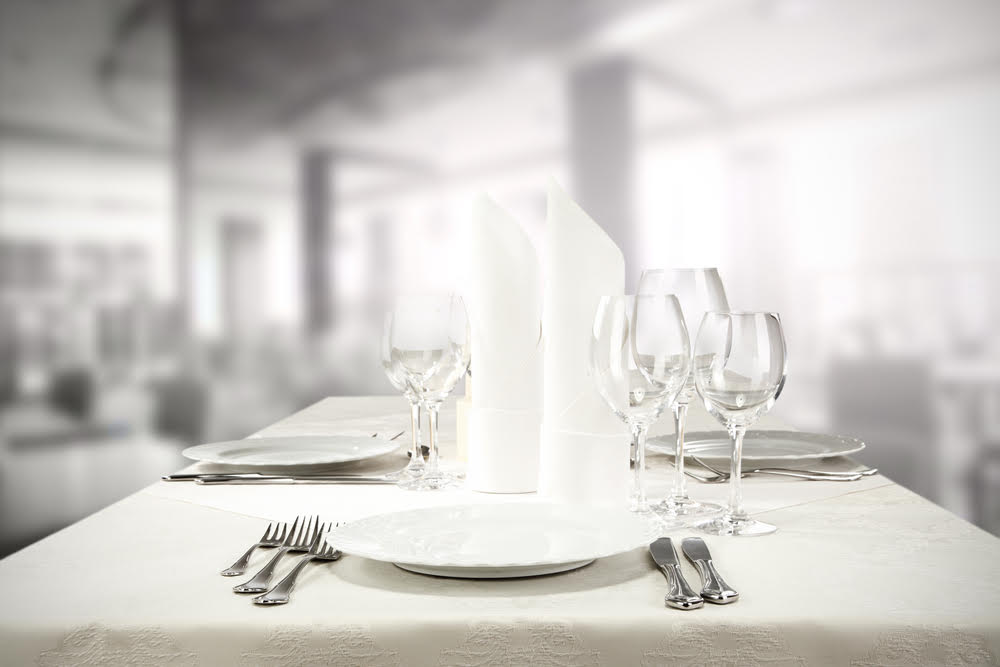 There was a time in the history of dining that the mere thought of bare tables was inconceivable. They were too unfashionable, a faux pas! 
Over time, as people started going out more regularly, the dining experience became more casual and commonplace. Commercial food businesses started reflecting this, and the scene transformed. Casual establishments became bolder and embraced this trend. Some formal dining restaurants followed suit, daring to leave their tables bare. 
Since then, tablecloths have staged a much-needed comeback. 
And why wouldn't they? Far from being the obsolete reminders of the more "uptight" dining tables of yesteryear, tablecloths are functional pieces of linen that have a positive impact on restaurants everywhere.
Here's how tablecloths impact your restaurant:
Appearance
Tablecloths have a significant impact on a customer's dining experience. From influencing appetizer preference, meal enjoyment, and service perception to improving ambiance and overall dining experience, tablecloths do a lot more than you might think. 
Tablecloths make dining tables look neater and more put together – that, and their long-held association with formal dining, all contribute to their positive impact on your restaurant's appearance.  
Noise Control
A busy restaurant is a noisy restaurant, and some of that noise is inevitable. However, there are ways to reduce noise levels as to not distract your customers from their conversations or the enjoyment of their food. 
Tablecloths have long been the secret of the restaurant pros to keep noise levels down. The tablecloth's soft fabric acts as a barrier between cutlery, dishes, glasses, and the table to limit the amount of noise. Additionally, tablecloths serve as absorbers of ambient noise that would otherwise bounce off the table. 
Cleanliness
Tablecloths keep tables clean. Spills and stains are easily contained on top of tablecloths instead of going directly onto the table and over its sides. Cleaning up is quick and easy with tablecloths. Instead of having to constantly scrub and wipe down tables to rid them of stains and leave them sparkling, you can simply replace dirty tablecloths with clean, fresh ones.
As for stained tablecloths, they are no longer yours to worry about when you work with a reliable laundry expert. A laundry service like Tritex will not only supply you with high-quality tablecloths, but they'll launder your dirty ones on a schedule that works best for you. 
Tablecloths are a Necessity
There's no denying that tablecloths look great and are functional, professional, and appealing. When looking for a tablecloth provider, make sure to go with one that has expertise and industry experience – like Tritex Services!
Tritex Services is a locally-owned and -operated linen service specialist that offers top-notch selection of tablecloths and other linens in addition to excellent laundry and garment care services. With 30 years of experience and countless satisfied customers, you can trust that Tritex Services is the authority on all things commercial linen. 
Learn More About Tritex Services Today
Contact us at 888-761-3238 today to speak with a representative and learn more about the options we have for your restaurant. We look forward to working with you!